Bruce Pope, docker and poet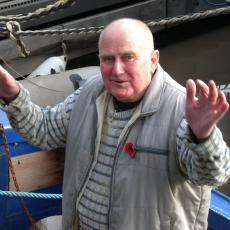 Bruce Pope, a former docker, now spends his time writing poetry and indulging in his hobby of eel fishing. In these clips, Bruce talks about his working life and the changes he has seen in Wapping. He also discusses and recites his poem, To All Cockneys Leaving.
Interviewers: Rufus Moore and Alan Ball.